Hergé was right!
The
discovery of water on the Moon
proves that Tintin-creator Hergé was not only a comics genius but a scientific genius as well. Check out this panel from
Explorers on the Moon
, published in 1954 — over fifty years before this latest discovery (and fifteen years before the first human being actually set foot on the Moon).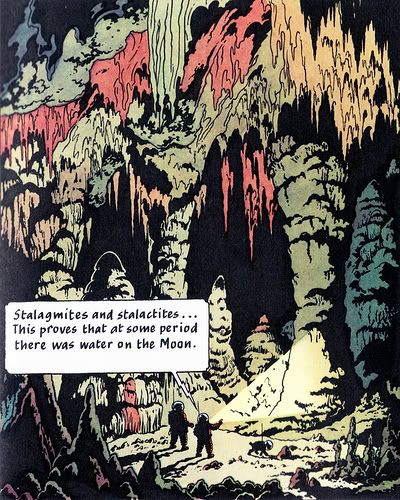 I remember, reading this book in the 1970s and 1980s, scoffing at the silly belief that there was ever water on the "dead" lunar sphere. Who's laughing now?